Maggie attended her first tripawd party yesterday and had a great time.  At her age her idea of fun is to smell new smells, lay in the sun, and have people tell her how cute she is while petting her.  She got lots of all three yesterday.
Mag was a bit nervous after we dropped her little sister off with my parents, usually the only place she goes without Tani is to the vet.  Maybe next time I'll bring Tani too- she is not too good around big dogs, but maybe Cemil can convince her that not all big dogs are evil and need to be attacked!
We got to meet four other tripawds, and lots of other dogs and people at a really cool dog park on a spectacular fall day in California. We met Travis Ray who is a German Shepard pup looking for a home.  He is very calm and composed and did really well around all the dogs. We also met Caira Sue who made us tired just watching her run. Shelby was there with her little red wagon. She is a beautiful little Golden Retriever who was also tiring to watch. We also saw Cemil who we met last week. He is much more our speed, but he is so big that all Mag can see are feet (unless he is laying down).
It was fun to meet everyone and enjoy a nice afternoon watching the doggies play or lay.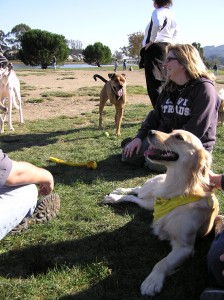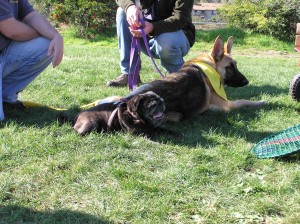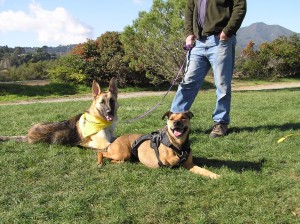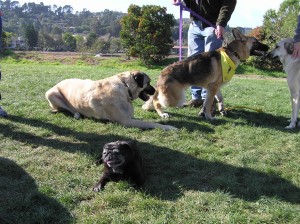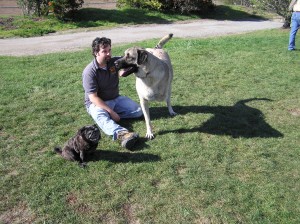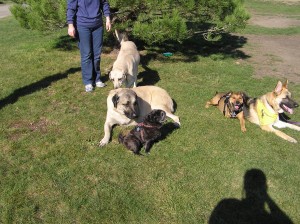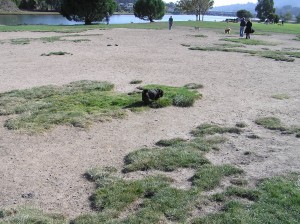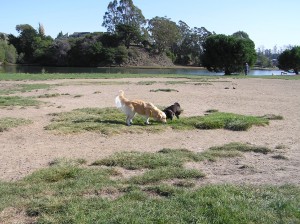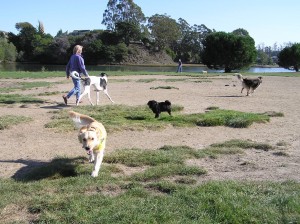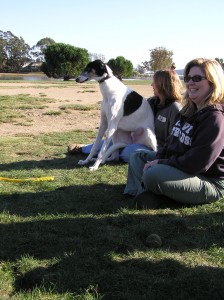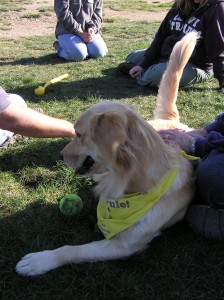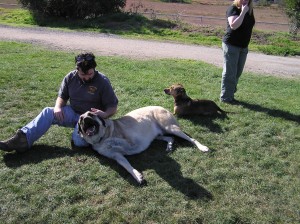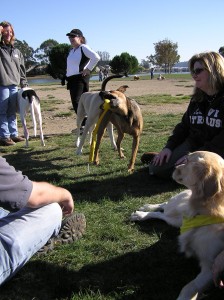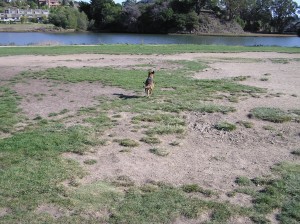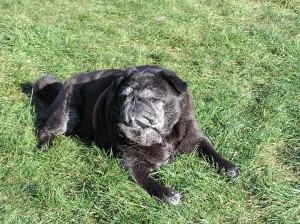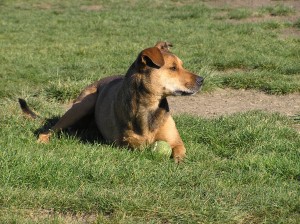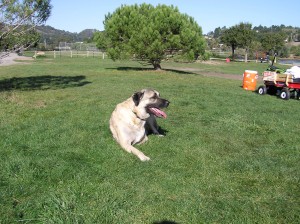 Maggie scored a cool tripawds bandanna too, but it is a bit too big for her to wear.  So after an exhausting day she did the next best thing to wearing it- she fell asleep on it!