Well, actually a Spirit I think.  Maggie was much too mischievous to ever be an angel.
Today is June 2, 2020, 10 years since I helped that little TriPug off to her next adventure.
I was out with Elly today at the park in my old neighborhood.  We went over to the place where I took Maggie to the park for the last time.  I remember we sat under a tree and the girls shared a stick for a few minutes.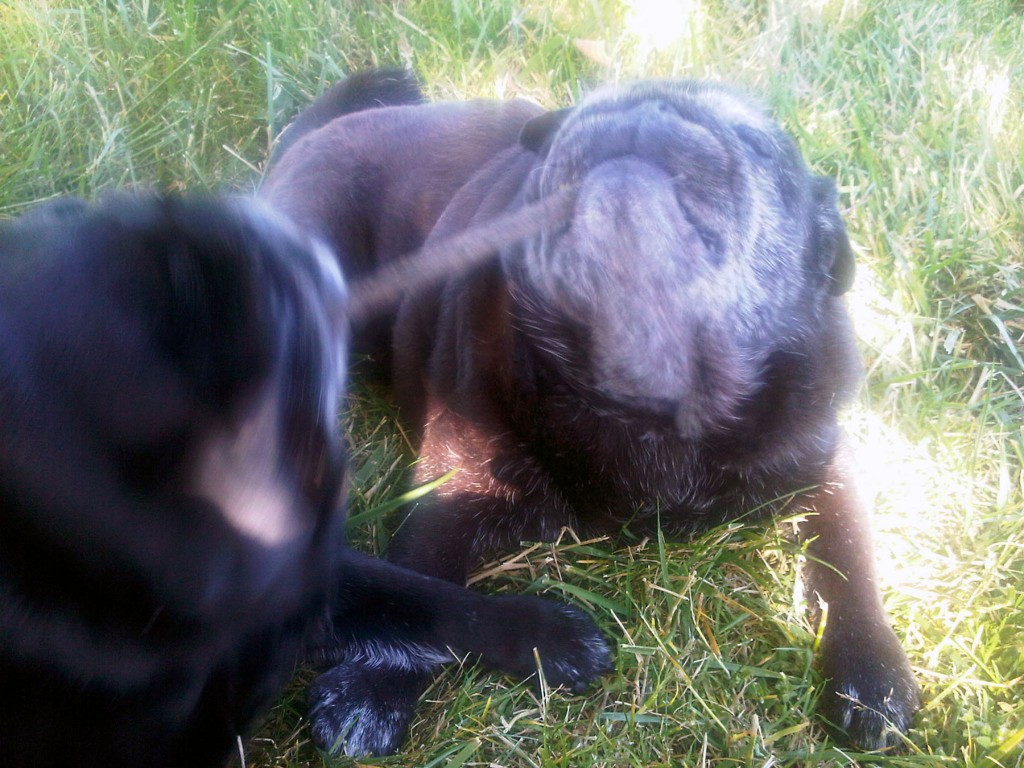 It was only 30 or 40 feet from the truck, it was as far as Mag would go anymore.  We didn't stay long, soon we were back at the truck.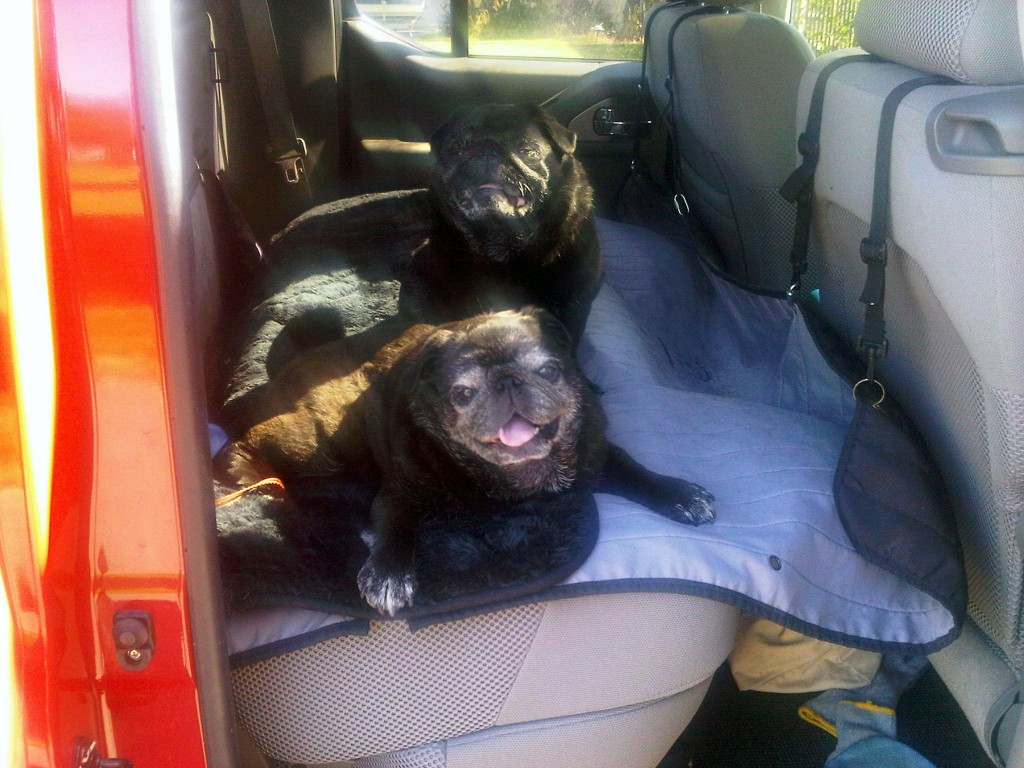 That's Maggie in the front with little sis Tani.
She looks pretty happy in those pictures, some of the last I took of her.  These pictures were taken on May 30th, just 3 days before she passed.
As for me these days there is no sadness about the Spud,  I'm just grateful that she was and is a part of my life.