I was playing with my camera on Sunday  trying to capture how much gray Maggie has on her face.  Most of these I took without really looking, sort of a point and shoot.  One of the great things about digital- take 100 pictures for a couple of good shots.
Anyway we were just sitting on the floor playing with some of her toys and wrestling around.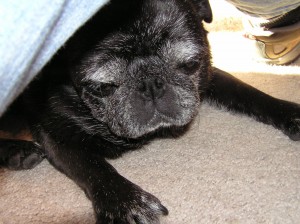 This is the classic pug 'head cock' expression for "whhhaaattt???"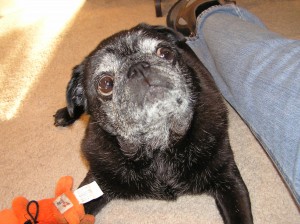 Then just some face close ups- she has so many expressions!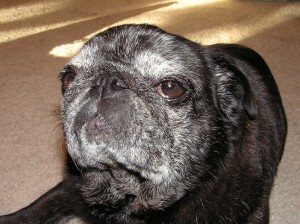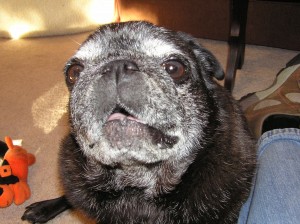 Then I was laying on my back with Mag laying on my chest, she loves to do that.  Sometimes she was chewing on the camera strap.  I just pointed at her face and snapped a bunch of pictures.  I might use one of these for Mag's avatar: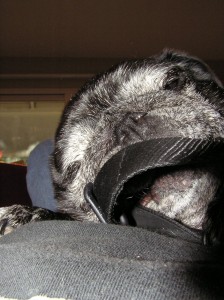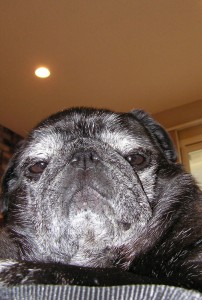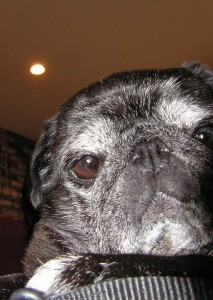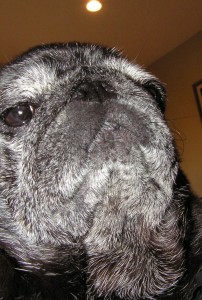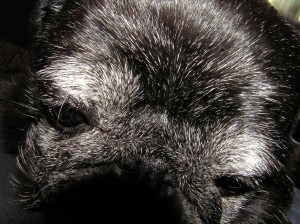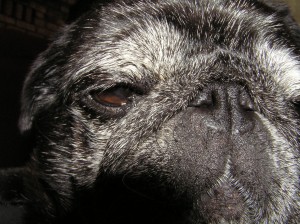 I really like the last one.  It captures a big part of her personality.
I took a bunch of other pics that I have to edit- some with little sister Tani who needs some pub too!!